When it comes to accessorising, there are many items you can choose from to add to your look. Whether you are wanting to dress casual and relaxed or smart and sophisticated, accessories can complete an appearance. You can easily make an outfit come alive with a hat, scarf, bag or jewellery piece. If you want to dress more fashionable and stylish, then you will need to start accessorising wisely.
One thing many people accessorise their looks with is a watch. Adding a time piece to your outfit is a quick and easy way to add style, glamour or sophistication to your look. The type of watch you choose will determine this. If for instance you are going for a trendy appearance, then of course a trendy watch will be the best choice.
There are many designer labels and high end brands that create superb watches and timepieces. Casio, Fossil and DKNY watches are all great collections for you to choose from. Each range features a different selection of designs, styles and pieces for you to choose from. So whether you are opting for a classic design or a more on trend look, there is sure to be a watch designer out there that is suitable for you.
Fossil Watches
The Fossil brand creates a great selection of on trend timepieces. In its latest collection you will find plenty of stylish colours, designs and elements that will certainly add a touch of chic to your look. This rose gold piece is a style that is very popular at the moment and can be found in the latest collection of watches from Fossil. Wear with a simple blazer, jeans and t shirt combination for a stylish daytime look.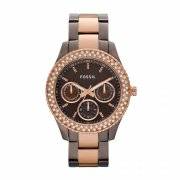 Casio Watches
If you are searching for a smart and sophisticated timepiece, then Casio is a brand you need to check out. Their high end timepieces are perfect for adding some elegance to your outfits. Choose from their current collection where you will come across plenty of sophisticated designs. This piece is especially smart, with a titanium strap, grey dial and silver elements. Wear with a suit for the perfect finish to an evening outfit.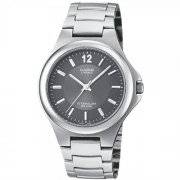 DNKY Watches
If your look is more glamorous, then a DKNY watch is the perfect choice for you. DKNY create a stunning collection of timepieces that will add style to any outfit. Whether you are dressing up for a night out or wanting to look elegant for a daytime event, a timepiece from DKNY is perfect. This piece with the white plastic strap and stone set will certainly add some glam to your appearance for both day and night. Add to a dress, heels and a clutch bag for a fun yet glamorous appearance on your next night out.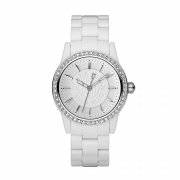 Once you start shopping for your perfect watch you will come across many different designer brands and labels with plenty of styles to choose from. No matter what your taste in fashion may be, there is sure to be a timepiece out there that is suited to you. Accessorise with a beautiful watch and complete your looks with style this season.