The Panasonic ES2216PC Close Curves Women's Electric Shaver, at around $30 on Amazon, is a good price for the efficiency of the product. Out of over 2000 customer reviews, 43% of customers rated it 5 stars, with 19% giving it a 4 star review. So, more than half of the customers gave it a good rating, and here are a few reasons why. For one thing, it has 4 blades to give you a closer shave. Also, there are 4 independently floating heads that also add to a closer shave. There is a snap-on bikini trimmer included to give you a less painful shave on the bikini area.

Read more to see if this shaver is right for you.
Description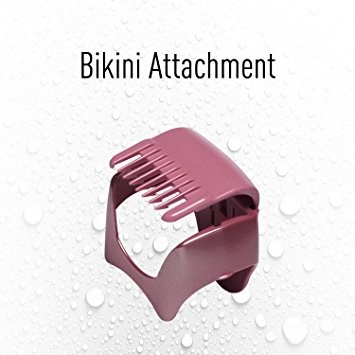 Sharp Shaving Blades: Panasonic close curves women's electric shaver with four ultra sharp blades and ultra thin foil follows body contours for a quick, close and comfortable shave. The power source is AC 120 volts
Wet/Dry Electric Shaver and Trimmer 2 in 1: Built in pop up trimmer with attachment details legs and underarms; Bikini attachment with adjustable settings trims sensitive bikini area; Wet/dry waterproof shaver allows for convenient shaving in or out of the shower
Flexible Pivoting Head: Panasonic flexible pivoting electric shaver head glides effortlessly to trace the individual contours of legs, arms, under the arms and bikini areas
Hypoallergenic Stainless Steel Blades: High quality, hypoallergenic stainless steel blades and foils are especially gentle on sensitive skin to avoid irritation while shaving and trimming
Cleans in Seconds: 100 percentage washable shaver cleans in seconds under running water; Rechargeable lithium ion battery charges in an hour for up to 30 minutes of peak power shaving and trimming; Portable and travel friendly
Pros:
It includes 4 blades and floating heads for a close shave.
It comes with hypoallergenic blades to sooth sensitive skin.
It can be used wet or dry for your convenience.
The pivot-acting shaving head is made to shave along body contours for a closer shave.
There is a bikini trimmer attached to get the stubborn parts of the bikini area.
It can be used to shave any part of the body.
It can be charged overnight to provide 1 hour of consistent usage.
Cons:
A few customers say this shaver isn't good for thicker hairs.
Some customers say that shaving the bikini area is painful with this particular shaver.
Some customers say it can be awkward to plug in to the charger.
Some customers say it doesn't provide a close enough shave, but the comments on this are limited.
Conclusion / Verdict
In comparison with other electric shavers, this one works okay for the money. It might seem awkward to use at first, but most customers get used to it. With any shaver or razor, there can be issues with it. Overall, this razor has 3.6 stars out of 5, which is a little above average. This isn't the best electric shaver on the market, but it gets the job done.
Video Review