Holiday Essentials and Checklist - (cool things to buy for your holiday)
Hot

editor
March 21, 2017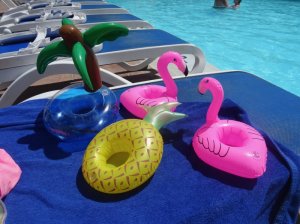 Why not promote and review yours ?
Tags Keywords (Product) Category
Inflatable drinks holders.

Editor review
As you can see in the video these are very stable and DO WORK! They also look and add a lot of fun to your holiday. They don't take up space when deflated and work well in the bath too..what more do you want for £4?
Was this review helpful to you?
User reviews
There are no user reviews for this listing.