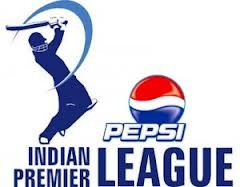 Given the awkward techniques which MS Dhoni has, one would have thought he would not have many chances of surviving the rigors of international cricket, however, he is seen dazzling continuously in the IPL 2013. There is a lot in common with Mahendra Singh Dhoni and Chennai Super Kings. In the IPL 2013 one of the most successful sides is CSK and it is Dhoni's personality that has given shape to the team. The men in yellow feel empowered with the fearless approach Dhoni has. Across the six seasons of the IPL, a tale of dominance and success has been scripted by this approach. Whether it is the spirit of the team whenever the chips are down or the approach towards the game, the entire team follows their leader.
The story of Dhoni is like just the ultimate fairytale from India. He has been responsible for personifying the dreams as well as the spirited verve of the young Indian cricket players, especially the ones that hail from the smaller cities of India. This young boy came from Ranchi once upon a time and went on to become the most successful captain of the Indian cricket team. He beat the odds with his big dreams and on the world stage, reached dizzying heights. He made people believe that there is nothing can be termed as impossible to achieve.
Dhoni not only graduated to the highest level but also continued to maintain his character's true test as well as dominance. He has been successful in overcoming all hurdles due to his tenacity to keep adapting to situations, besides his typical resilience. It does not matter how sticky the situation is, he tempers the game, depending upon the situation. In the cricket tournament, one of the most balanced teams is the team from Chennai. Whenever the odds are stacked against the team, the team has been successful in producing the best of cricket.
During the year 2010, the CSK team needed to qualify for the semi finals by winning the last league game. The game seemed to going down to the wire when Captain Cool – Dhoni, took matters into his own hands. Later on what happened became history. Early on in the year 2011, the defending the title was quite shaky, however the team fought back so well that it clinched yet another IPL in 2011.
In the IPL 2012 they had a run that was most astonishing. As far as the count was concerned, the team was almost down and out, however at the play-offs, they found a backdoor entry. The team got a lease of life and was successful in crossing the next two hurdles and made it to the finals of the third IPL successively. MS Dhoni is considered as the favorite child of destiny, but since he has been playing so bravely, he has brought fortune to himself and the team.