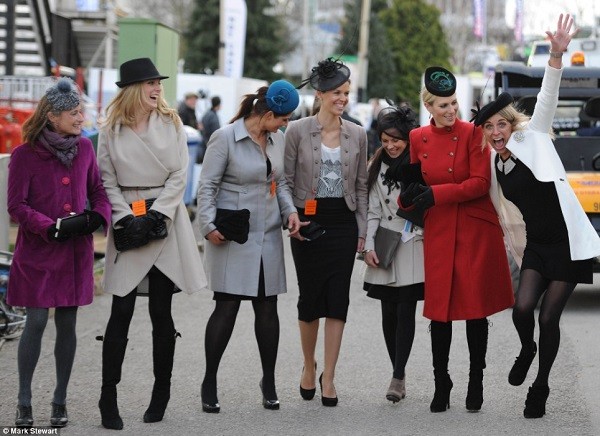 Ladies, if you're going to Cheltenham Festival in March, you're going to want to prepare what to wear. Fancy frocks and designer clothing are not as much of a focus as they are at other racing events - probably due to the time of year - but that's not to mean you shouldn't dress to impress. Our little guide will help you out, so you'll be certain not make any feared fashion faux pas'.
Wednesday is Ladies Day, and that's the day to get properly dolled up; the press go mad for it! Flaunt your finest, and make an entrance as if you were walking down the red carpet. Going too OTT will make it seem like you've tried too hard though, and whilst hats and fascinators are a must, we'd suggest avoiding insane head gear like Princess Beatrice's Royal Wedding sci-fi hat. You want to look fabulous, not divide opinions.
As for the other days, the weather really dictates what to wear. Let's start off by confirming that tweed is not just for the gents. You can get lovely fitted blazers and jackets in a variety of prints and colours, in which case, a simple blouse with skinny trousers or a pencil skirt would suffice. If you can get hold of a tweed dress then you're onto a winner, though a herringbone pattern could be a bit more feminine and flattering.