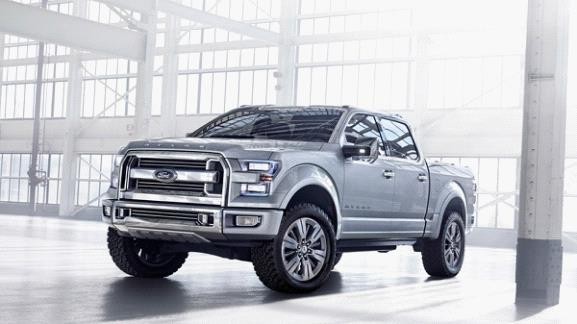 At the 2014 North American International Auto Show, we saw the future of Ford's pickup design – aluminum and a lot of it. Through various displays, Ford showed how the truck could handle a beating and still deliver great fuel economy. One question that didn't get addressed is: what about the Global Ford Ranger? Wouldn't it benefit from the weight savings and improved fuel economy of aluminum design?
Ford launched the Global Ranger in 2011 as a compact, diesel-powered truck that left many then- U.S. Ranger owners salivating. The truck is being offered in more than 180 countries and is not available in the U.S. Basically, Ford figured that many U.S. Ranger customers would simply step up to the F-150. That hasn't exactly happened and Ford has taken its share of criticism from automotive writers/experts and its own fans for not offering the Ranger in the U.S.
With the new F-150 being launched with a smaller Ecoboost engine it is mostly assured that Ford is still not considering bringing back the Ranger. (It may consider offering a small F-100 variant although that remains to seen). Ford says that the mid-size truck market in North America doesn't make sense for them and don't see a feasible way to build a Ford Ranger that would fit into its product portfolio.
In other countries like Australia, the "ute" pickups are quite popular. In fact, the used car market in Australia for the Global Ranger is quite strong . These utilitarian pickups don't have the full-size competitors that are made in North America and thus, the business plan to build them for those markets is much stronger.
This begs the question though, if the aluminum-based design of the new F-150 is so superior, could it benefit the Global Ranger? The answer is undoubtedly yes. Will Ford build it? Most likely not.