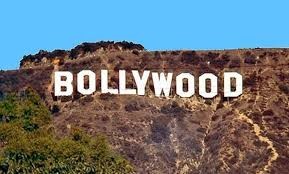 The svelte actress, Sonam Kapoor is known to always speak her mind and this trait of hers, set her apart from the rest of the actresses. She states that in real life, she is very romantic when she gave an interview to promote Raanjhnaa her upcoming film. She looked very pretty in a beautiful floral dress when she settled down for giving an interview. She was very frank when she gave the interview. She revealed that she copied the character that Jaya Bachchan had played in Guddi, for her film Raanjhnaa.
As far as working with Dhanush is concerned, she has admitted to making certain wrong choices. She turned twenty eight last week and was in Paris to celebrate her birthday. From the time she entered Bollywood, she had always been working on her birthday, she states. When she became eighteen years she was assisting Sanjay Leela Bhansali for the film, Black. She was shooting for Saawariya on her 21st birthday and was doing Mausam on her 25th birthday. So with five of her best friends, she went to London and had a lot of fun, and then attended Rihanna's concert in Paris. She felt incredible when she brought in her birthday along with eighty thousand people at the concert. This was one of the best birthdays she had, Sonam states. At Paris she also did some shopping and purchased a beautiful black retro gown from the 1960s. She likes purchasing vintage clothing so she went for some vintage clothing shopping in Paris. Even if the gown is not in a wearable condition, Sonam has purchased it as a collector's item.
Gauri Khan And Shahrukh Khan Caught Guilty Of Conducting Sex Determination!
Shahrukh Khan and Gauri Khan are having their third child through surrogacy. There are reports that this third child is a baby boy. The IRIA – Indian Radiological and Imaging Association is miffed by this as in India, sex determination before birth is considered as illegal. To investigate the case, a petition in writing has been sent to the health department of the state.
It will be found out whether Shahrukh and Gauri are guilty of getting a pre-birth sex determination test conducted or not. Officials of the health department of the state including Suresh Shetty, the health minister of the state, have been given orders by the IRIA to take action against anyone found guilty. Outside India, conducting a pre-birth sex determination test is not illegal but it is a punishable act in India. The case is being investigated by the officials and Gauri Khan and Shahrukh Khan are yet to respond to the reports.