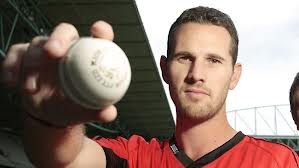 Most Expensive Cricketers For IPL 2013 Season
Emotions have always run high for every IPL season. For the IPL 2013 too emotions have run high in the stands and more so in the field. In this season there have been a number of expensive cricket players. For this championship, many of the players have been bought at very high prices. They include, AjanthaMendis- Sri Lanka, ThisaraPerera-Sri Lanka, SachithraSenanayake-Sri Lanka,SachithraSenanayake-Sri Lanka, Glenn Maxwell-Australia, Kane Richardson-Australia, Dirk Nannes-Australia, AbhishekNayar-India and Christopher Morris-South Africa.
Ajantha Mendis, Sri Lanka
Ajantha Mendis, the top bowler of the Sri Lankan team is a Second Lieutenant in the Army in Sri Lanka. He was acquired at $725,000 by Pune Warriors. In 2008 he began his career in international cricket. In his kitty he has already stowed a good number of laurels including the Emerging Player of the Year in LC ICC Awards ceremony and in 2008 as the Man of the Series Award in Asia Cup.