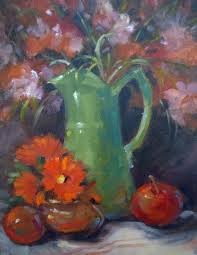 These days with increasing tendency of using canvas prints in homes, big boost is seen in its sale. Artists are being approached by interior designers for creative art for canvas prints. Also this has raised the trend of using these prints as gifts. Growing acceptance of this art piece is stimulating people to practice designing a canvas art for their wall. Possibly, this article may lead you to see your own handmade art on a wall of your home. Act upon the following steps one by one and on accomplishing the last one, you may have become an artist!
Image Selection
The first step obviously is the selection of image that you would like to see on the print. First step is always crucial so do it carefully, once you have started work on an image, you won't be able to revert it back. Before you finalize an image, be sure of a couple things. First, make sure that the picture you are considering delights you up whenever your eyes see it. Secondly, ensure that it will look good as a part of interior of a certain room. Next, judge the quality of the picture to ensure it is worth converting into a canvas print. Being sure of all of these things for your selected image, proceed to start working on it. Canvas prints are also used in office interior but as far you are looking for a picture for home interior, good choices are natural landscapes, flowers, family and kids photos. It is not a hard and fast rule to use the image as it is. If you are expert at using photoshop or paint, you can make improvements to a picture to give it the desired look.
Image Printing
After satisfactorily coming up with the image selection you would have to print it on canvas. It seems quite complex as you are not aware of printing a picture but don't worry! You don't have to do it yourself. Visit a printing service provider in your vicinity and get your image imprinted on a canvas. Choose the best quality canvas to achieve best results. Doing it by self at home requires too much stuff to have. So, leaving it on a photo printing shop is better.