Often it has been seen that good-looking men are very conscious of their hair line. If you belong to this category and are losing hair, don't worry, you are not alone! There's nothing to feel ashamed of, as it is not a sign of aging. Most men lose their hair in their late 20s and early 30s, not because they are growing old, but because of many other factors related to hormones, stress, lack of growth and so on. You shouldn't be embarrassed, but take advantage of new technology to revive your looks.
There's a growing list of celebrities who have had recently got hair transplant. Since looking good is their prime job, they chose this method to maintain it. Even though, they are not open about their hair transplant experience, the pictures shows it all! Let's take a look at a number of high-profile celebrities who got hair transplant and now walk confidently in the public.
Matthew McConaughey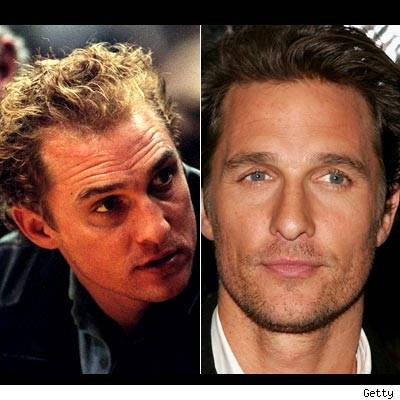 Image source baldtruthtalk.com
Once voted the sexiest man alive, the heartthrob of the country is best known for going shirtless in public showing off his sexy body. But the personality couldn't do much in nature's department. He is one of those celebrities to get hair transplant who have been quite open about their experience. He looked quite comfortable with hair replacement as his main focus was to keep looking best for his audience.
Elton John

source salongalaxy.com
Elton John was actually the first famous celebrity who brought hair replacement and transplant into limelight. With hair thinning back in the 70s, he was the one to have tried the technology which has already come a long way since then. He was a superstar of his era and change was inevitable. Did he have any other option?
Mel Gibson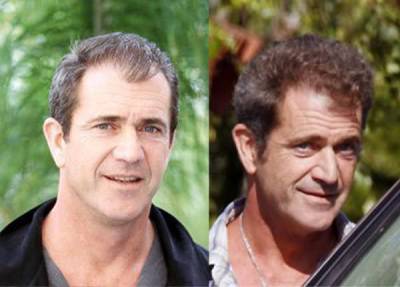 Image source ing.com
With his piercing blue eyes, chiseled features and intense looks, Mel Gibson could not afford to face his fans with his receding hair line. Mel Gibson was the sexiest man alive in 1985, and has achieved many credits in cinematography department. Although he hasn't gone public with his hair transplant procedure, in 2006 his receding hairline crept forward again and his thin hair on the top became lustrous and thick. Now this can't be magic!
Louis Walsh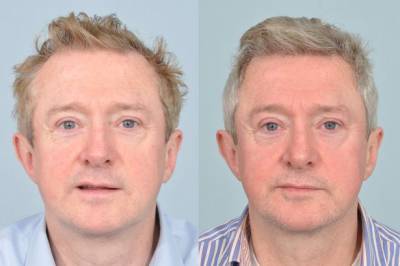 Image source: mirror.co.uk
Louis Walsh, popularly known as the judge on The X Factor was quite open about his HT. He not just spoke publicly about his hair transplant, but also encouraged others to get it done. He took up the surgery on recommendation of his friend Simon Cowell. Referring his need for surgery as "Maintenance," he spoke about satisfying results. His hair now looks more appealing and completely natural.
Dennis Miller
America's top standup comedian, show host, actor, commentator and radio personality, Dennis Miller just didn't have any option but to get hair transplant done. He is always in the news for some or the other new venture he undertakes, and compromising with his looks would have cost him millions a year. Apparently, he was skeptical about his thinning hair and did not want it to get worse. The result of hair transplant was that he never got bald and still enjoys the pleasure of lush and natural looking hair.
So if they can have it, anyone can and should! There's nothing wrong with getting your hair restored if you are suffering from hair loss problem. The problem is completely natural and the treatment is absolutely safe and successful!