4 minutes reading time
(729 words)
5 things you can DIY at your wedding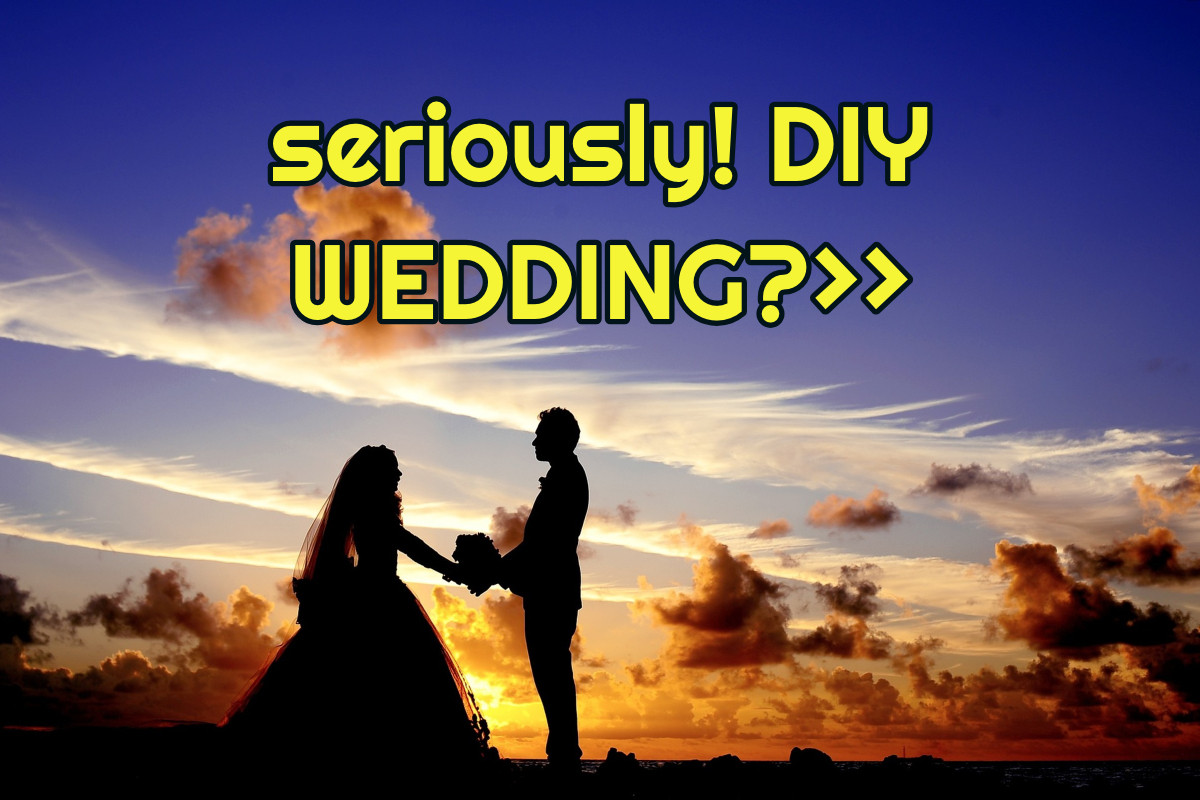 Congratulations! You said Yes! So now it's time to gear up for the big fat wedding and all the joys that come hand-tied with it. But along with the fun and frolic and a heart full of excitement comes the expense associated with the wedding.
If you have been dreaming for this big day since childhood then you must have thought about just the perfect cake, the dream venue and you surely know how the decor of the wedding is going to be like. But you might have not thought about the amount of money it will cost to pull off such a fancy event!
But don't worry, there are ways to cut down the expenses. How? Well, there are quite a few things you can DIY at your own wedding. Not only do these cute little DIY projects save you a bit of money, but they are also fun to do and will be linked to your dream wedding memory forever! So let's begin.
Become The Wedding Planner For Your Own Wedding:
Seriously! Wedding planners do charge a lump sum and by forgoing one for your wedding you are sure to save a lot of money. In that light, consider becoming the wedding planner yourself. Who would better know about your likes and dislikes than you?!
However, wedding planning is a full-time job, checking things off the checklist may seem like daunting task and it's only natural to get stressed out by the entire process. In order to bring down your stress level, distribute the tasks among people you trust in your family or maybe your friends.
Consider people who are close to you, who can understand and relate to your vision. Finally, hire a coordinator for the big day so that your friends and family can enjoy your event without bothering about the little things.
Design Invites and Wedding Decor Yourself:
As soon as you wear the ring, it would be time to let everyone know that your big day is arriving soon. This means getting cards printed in the traditional way. Wedding paper products run north of $500 and that's quite a chunk.
But Thank God there is a pocket-friendly way to go about it. With the help of designing tools like Canva, you can get beautifully designed wedding invitations for free! Canva has a huge collection of designs to choose from. Just select the one you like and get that printed!
This tool gives you the opportunity to get theme cards designed and that too within a minimum budget!
DIY Wedding Attire:
It takes a skilled seamstress to sew the wedding dress or the tuxedo, but if you are not one; then probably making your own wedding dress isn't a good idea. However, there are pieces of your wedding attire that can you can make yourself. For example, your veil. Since you have already saved quite a lot of money on the other aspects, getting a nice, fancy wedding dress is not going to increase the budget.
However, if you still want to keep it affordable, then it's a good idea to get a plain wedding dress and add pieces of decoration to it in your own way. For instance, you can make a big lacy bow to be tied around your wedding dress! Such ideas will surely make your wedding dress look different from all others. After all, it's customized!
Flower Decoration:
If you have some experience in flower decoration or you know someone who can help you with the flowers, then you are sure to save a lot of money. Additionally, you can customize your floral centerpiece as per your choice. However, if you are clueless about flower decoration then also there is nothing to worry about. Opt for non-floral centerpieces like a lantern or a candle stand.
It is a good idea to design your own boutonnieres, bouquets, and corsages. There are tons of photographs available on the internet you can take inspiration from. So what are you waiting for?!
Design The Details Yourself:
Gather your best pals a few months before your wedding and start working on the small details yourself. Design the table numbers, guest books, and favors. Not only do these save money, but they also add a personal touch to the entire event.
So plan your big day in your own special way. Make it memorable for yourself and all your loved ones!
Comments
No comments made yet. Be the first to submit a comment
By accepting you will be accessing a service provided by a third-party external to https://style-review.com/