This post is for all you beautiful ladies – I have handpicked the five most seductive brown eyes makeup tutorials for ladies to look drop dead gorgeous on every occasion, be it a wedding or a dinner date.
Well, why have I picked brown eyes girls only? The reason is that it's the most common eye color in the world. There is a general concept that brown eyes can't look irresistible or striking, obviously, that's not true. Here I have makeup tutorial for brown eyed ladies to look drop dead gorgeous on every occasion, be it a wedding or a dinner date.
There are many colors that go well with brown eyes; it all depends on how you play with these colors. Pairing light shades of brown and other colors with dark eyeliner will make you look good. But if you want to look sassy then metallic shades will definitely give you a chic look, colors like bronze, gold, rose pink, brown and even minty blue. Below I have collected five most fabulous eye shades that go really well with brown color eyes. So check out these eye makeup for brown eyes tutorials and get ready to dazzle the world with your pretty look.
Mint Chocolate Eye Makeup Look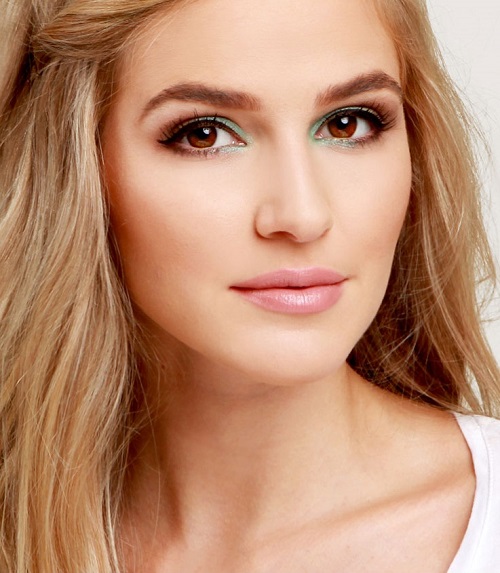 This half brown and half green eye makeup is so flattering that it gives you the most appealing looking you want. A little bit of chocolate brown and some minty green makes your brown eyes look dazzling and mind you this tutorial is as simple as it looks. Follow this guide for applying the eye makeup.
Start with selecting a very neutral shade of brown for the eyes. Focus the shade at the outer corner and in the line of the top.
Select your favorite shade of mint green for the pop in your shade. Gently apply it from the inner corner towards the center and upper lid.
Use the same mint green shade and gently apply it to the lower down of the lash line with a small angle brush.
Complete your fabulous look with deep black eyeliner and a nice coat of mascara.
Purple Haze Eye Look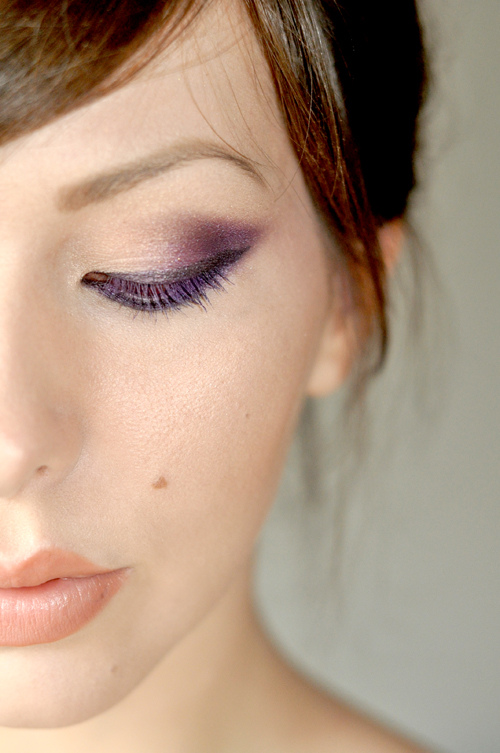 Purple and brown are one of those combinations that go perfectly together, don't believe what I say then have a look at the image below. I love this hazy purple eye makeup, it's really simple and all you need to do is select the right eye shadow palette and eyeshadow primer potion.
Smokey Glitter Glam Makeup Look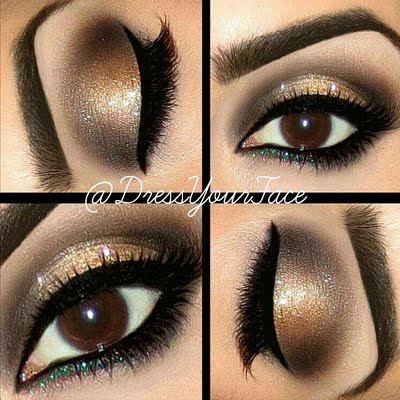 Want to have a glamorous look? Add a pinch of gold and to your smokey eye makeup for that instant drama. Follow this step-by-step guide to get the look.
Apply Elf Day Night Smoky Set nude shade in the center of the eyelid.
Apply the carbon shade on the inner and outer corners of the eyelid and blend it.
Then add some golden eye shadow in the center of the eyelid.
Use a dark green shade and gently apply it on the lower lash. Apply thick black eyeliner to define the eye makeup.
The City Denim Eye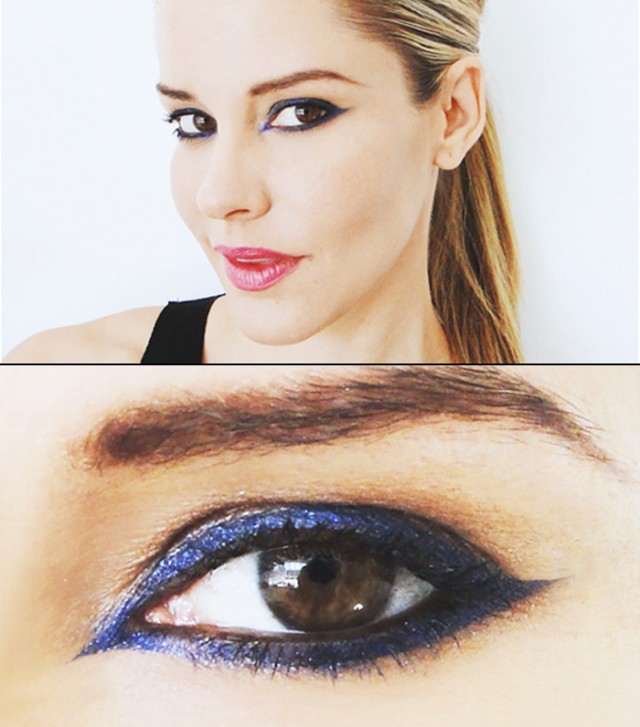 For a glam night out, try this eye makeup, I'm sure you will rock in this look. Try a gentle shade of brown eye shadow apply it on your eye and then take a dark shimmery blue eye pencil and apply it on your lid lash and bottom lash, take a black eye pencil and fill your inner lower eye line with it. Apply your mascara and voila you got the glam look for the town.
You might also like
Rose Gold Eye Look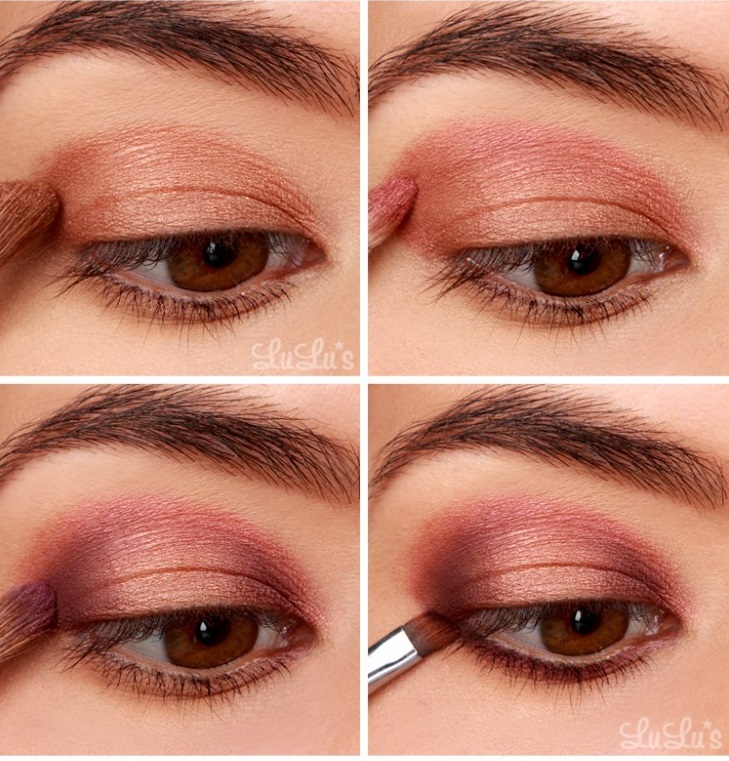 Rose gold look is the most subtle and sexy look for brown eyes, don't believe me, check out the picture below. Here is a step-to-step guide on how to get this eye makeup done.
First you need to create a base by applying golden copper shimmer eyeshade in the center of the lid.
Next swipe a rose pink shimmer shade just above the copper shadow.
Next pick a very subtle purple eye shade and then apply it lightly towards the inner and outer corner of the lid.
Carefully apply the same plum eyeshade under the lower lash line.
Make a small cat eye by applying your eyeliner and then give a few coats of mascara to finish your look.
So there you go lovelies! With these basic makeup steps never again fret over playing with different colors.