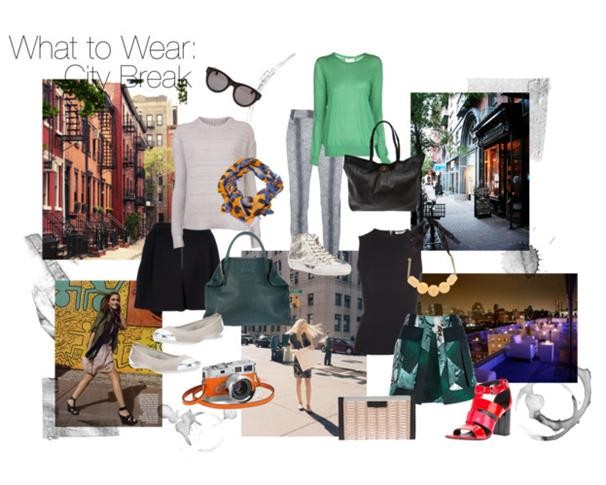 Paris, Barcelona, Rome, Venice or New York? Choosing where to go is hard enough, but you'll want to have as much fun as possible in the short time you have once you've decided. Making the most of your time is essential for getting the best from a city break so why not start by packing light. If you can fit your clothes and toiletries into a small hand luggage sized case or bag you'll save loads of time at the airport so you'll have more time to spend sightseeing. With some careful planning you'll be able still be able to dress to impress but have the freedom of being able to step off the pane and get on your way.
Consider a few things before you set off: your destination, the weather and your itinerary.
Try and cover every eventuality with as few items as possible by mixing and matching individual pieces so that you don't need a full outfit for every day.
Wear your most comfortable jeans to travel in, but take some chunky beads and a colourful neck scarf to dress them up with a top for a casual evening out. Layering works well too and if you team a fine ribbed sweater with a vest top and jeans you can take off your jumper if you're lucky enough to get warm weather and keep it rolled up in a bag.
Make sure you pack a more sophisticated dress if you're planning dinner in a fancy restaurant but keep it simple and it will be more versatile. A bright tunic dress can be accessorised with jewellery for the evening or dressed down with leggings and flat pumps for sightseeing during the day.