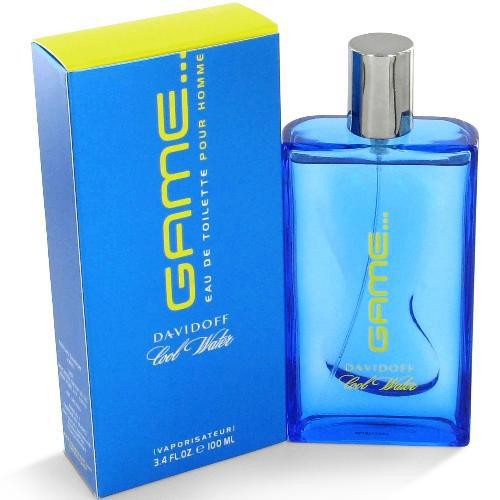 I love Cool Water, so you can imagine when I opened up one of my Christmas presents to discover that ocean blue coloured box and the word "Davidoff" I became somewhat excited. However upon closer inspection, this was not the classic fragrance I was normally accustomed to wearing. This was GAME, Davidoff Cool water. Immediately I tore open the box, as I simply had to see how different it was to the original. The packaging was slightly different, the word "Game" written in big bold yellow writing, matching the colour of the lid. Whilst the rest of the box in its classic blue. The bottle is larger than the originals, with a square front, and rounded at the back.
The smell is very different to that of the original. More potent, stronger, but not too musky and lasts for quite a while before fading. Once the spray sinks into your skin the scent begins to change. The smell becomes slightly sweeter than before, and more natural as it mixes with your natural tone. I think I have come to love this version of Cool water just as much or possibly maybe more than the original.
All in all I would rate this product 10/10 for packaging, style of bottle and scent. The smell is unique, but distinguishable from other aftershaves. I recommend to all who are either new to the Davidoff line of products and the veterans as well. No other mens aftershave quite defeats the elegance, the style and the smell of success that Cool water brings to the game.