Unlike fashion, jewelry trends come and go in a slow-paced tempo. Sure, some are traditionally more popular than others and new trends always emerge, but it seems that the general audience always prefers their jewelry versatile and wearable. This Spring/Summer season seems to be a little bit different, though, since most designers took bold moves which shifted their jewelry in new and exciting directions. We certainly don't mind - here are the future hits of Spring/Summer 2014!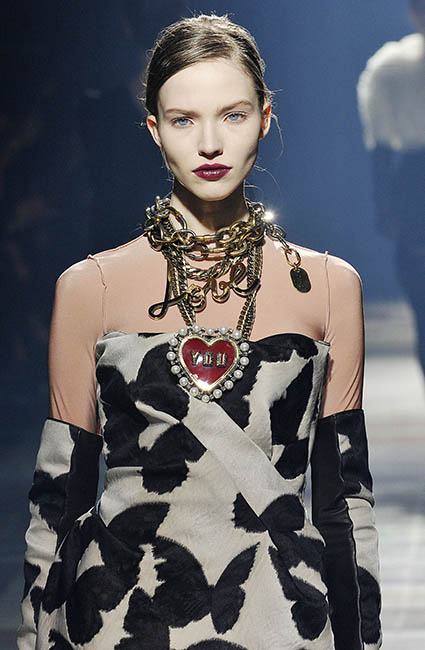 NecklacesGeometric shapes and exotic additions pretty much sum up the oncoming necklace trends, with a lot of silver and gold. Some examples which follow the rule are the Trompe-l'oeil pearls at Chanel. It seems that Chanel always sticks to its classics, or at least that's the case with their well-known pearl motif - this time recreated in a casually worn, giant pearl necklace which resembles the headphones of some sort – but I mean it in a classy, high-brow way.
We've seen some interesting zodiac signs pendants coming from Maria Grazia Chiuri and Pier Paolo Piccoli, the duo behind the Valentino Label. These talismans seem stylish, a bit exotic and definitely unique.
If you like necklaces you will definitely like the extra-large necklaces at Balmain. 'Oversized' is the new 'sized' this spring, as Balmain presented its new neatly-woven chain necklace going hand in hand with the cardigan. And the 'choker' woven chain also appeared in a somewhat more chunky incarnation at Saint Laurent Spring/Summer 2014.
BraceletsFrom tribal influences, feather, to simple geometry, this season's bracelets drawn inspiration from many cultures and other styles. We notice, however, an increase in yellow gold. A fine example is the work of Sarah Burton at Alexander McQueen. She introduced Amazon-inspired warrior battle cuffs. These shiny bracelets were worn with leather boots and metal headwear, but you'll manage without that and pull them of with some dark colors and leather.
Also, Delfina Delettrez did some magnificent talisman-influenced bracelets for Fendi this season. It was a combination of her trademark style – think crystal and a dash of fur – spiced up with a little hommage to Fendi in the form of a talisman shape.
EarringsAlthough stud earring traditionally come strong this time of the year, as they are affordable, simple and wearable with practically everything, this time they were shadowed by some more exotic pieces, such as the Hawaiian style. Girls at Milan Fashion Week seemed to invoke summertime with good old palm fronds from Dsquared², which are simply perfect for completing your lazy summertime look.
Another fine example of summer jewelry came from Alberta Ferretti's Spring/Summer Collection. Coral earrings dominated the catwalk in a rich variety of scarlet red and orange. How about wearing them with a simple white dress?
WatchesThe oncoming spring season celebrates the minimalistic, men-wear influenced that needs further accessorizing. Some nice affordable models were brought by Michael Kors, while diamond covered models by Bedat aim at high-end buyers.
A fine example of the previously mentioned minimalistic aesthetic comes from Folks at Ralph Lauren, who decided to go with obvious 60s influence as they introduced the new version of the Ralph Lauren 867 watch. Monochromatic coloring, a thick black strap, retro numbering and a square watch face seem pretty amazing.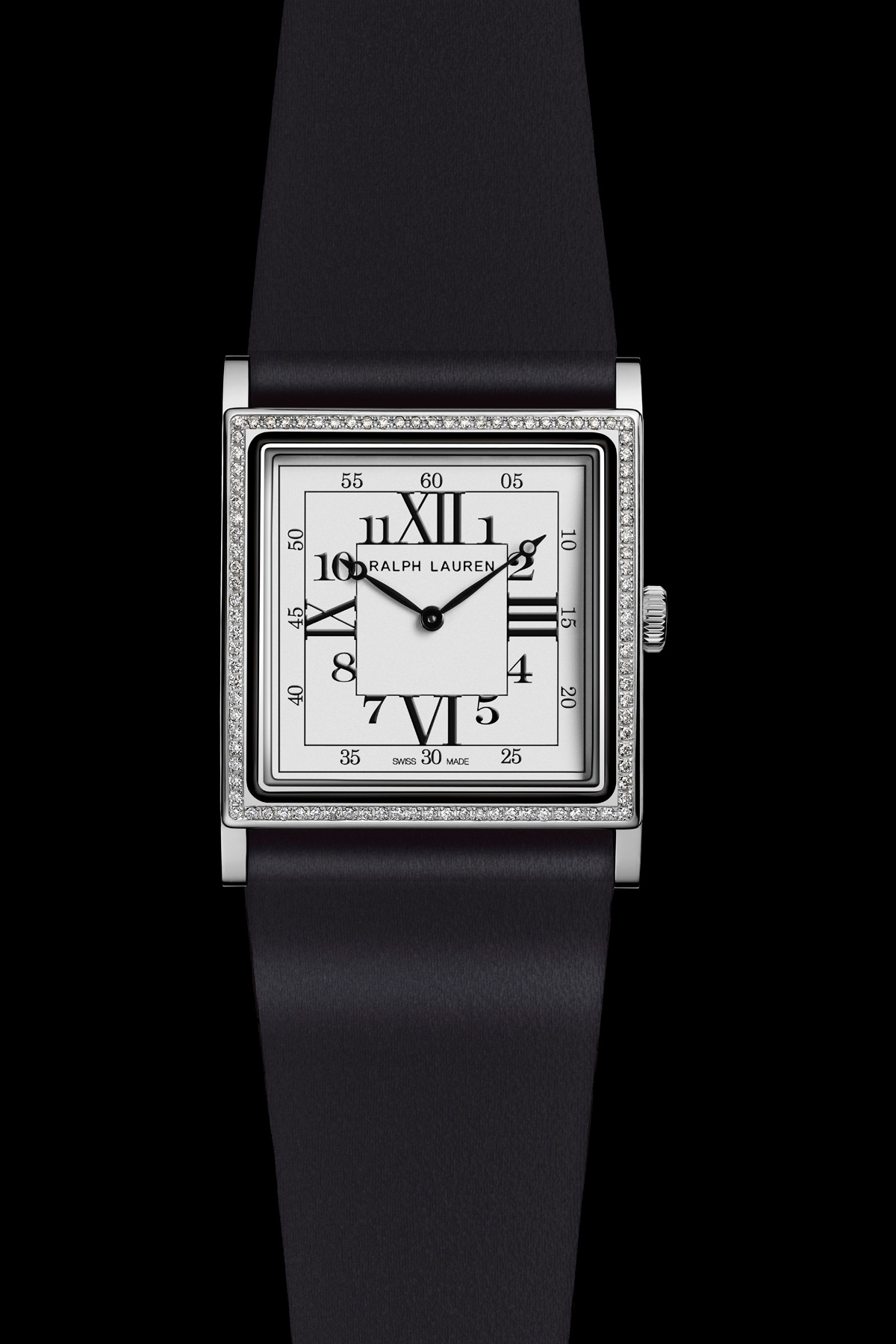 That pretty much covers it. I hope that most of these will stay strong in the seasons to follow as they are considered a fresh addition to the everyday, popular jewelry, and seem very practical for an average jewelry lover.