4 minutes reading time
(767 words)
How to add quality to your business curb appeal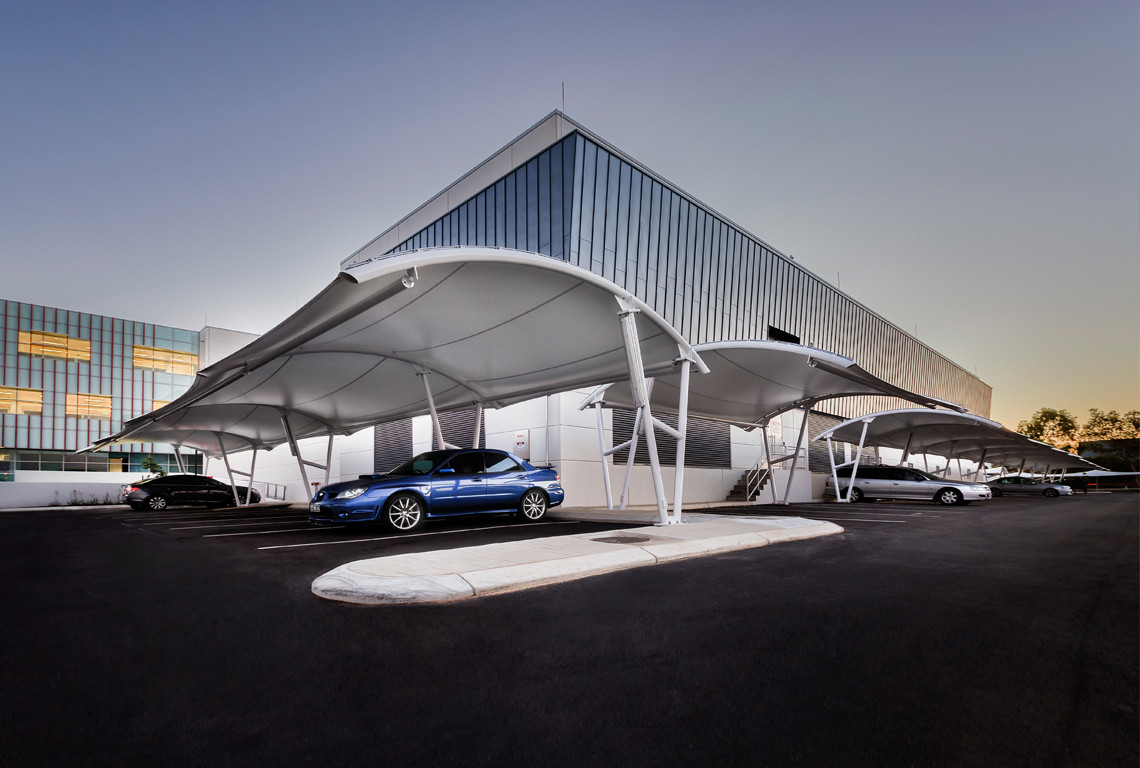 When it comes to providing a pleasant and comfortable atmosphere, many businesses focus on the interior design, neglecting the way their company looks from the outside. This is a mistake. Why? People make the first impression almost instantly. This means that when they set a foot on your premises, an interpretation of your whole company forms in their minds.
So, adding quality to your business curb appeal will not only make your working space more beautiful but will also attract more potential clients. Simple and easy changes can make big differences.
1. Signage

Whether you're selling a product or offering services, letting customers and clients know where your business is, is crucial. You don't want your business to look like yet another company or a coffee shop people pass by without a single glance. Having clear signage that attracts attention is always a good idea.
When it comes to installing a sign, make sure it's bright and large enough to be visible from the distance. Don't overdo it, though. A huge shining sign can look kitsch and appalling. On the other hand, small signs don't stick out, so the best solution lies somewhere in the middle. Ensure that the font is clear and readable. Also, don't overlook the colours. A flashing sign with more than three colours on it looks unprofessional and ridiculous.
2. Greenery and landscaping

Beautiful greenery and lovely colourful flowers provide an inviting and friendly atmosphere and calmness. Landscapes attract more customers than plain concrete. People love to see a magnificently done landscape that decorates your business premises. It gives them a sense of security. Customers think that if you have time to take care of the greenery, you'll offer them great customer service.
To create a pleasant exterior, you must follow the landscaping steps first. For the good first impression, focus on the exterior outside of the main exit. By adding lively coloured flowers, green plants, stones, and even a small fountain, you're creating charming scenery your employees, guests, customers, and clients can admire.
3. Welcoming mat and façade

One of the main things clients and customers notice about the curb appeal of your business is the façade. Is it damaged? Did the colours fade away? These and many more things may affect the way your business looks in the eye of your clients. A façade in need of repairment and faded out colours look unprofessional, sloppy, and careless. That's why fixing a façade and painting the exterior walls is an essential step to improving the quality of the curb appeal.
Besides a neat façade, a welcoming mat can positively affect the curb appeal of your business. It looks inviting, makes customers feel welcomed, and doesn't cost a fortune. The best thing about the welcoming mat is that it keeps the inside of your business premises clean and dry during the raining season.
4. Parking

Many companies don't have adequate parking for their customers. In cases they do, parking is usually not under their control. However, you're among lucky ones if you have premises large enough for the parking. In that case, make sure that your customers know that you provide free parking spaces for them.
The curb appeal significantly depends on the way your parking looks. To improve the curb appeal, make sure the parking spots are marked, that there is no debris or potholes. Additionally, if you want to impress and keep customer's satisfaction high, consider getting car park shades. Only the best companies, such as Malibu Shade, offer superior quality products that will keep your clients' cars away from the sun during the heatwaves. Not only will that boost your curb appeal, but it will also attract more customers and clients.
5. Maintenance

The curb appeal is the way you present your business to the clients, customers, and passers-by. If you neglect the way your exterior looks, many may think that you neglect the clients and their relationships with them. That's why it's important to maintain the premises.
Start by sweeping the pathway to your business. Then move on to the windows. Wash windows like a pro to prove to the potential customers and clients that you're spotless at doing your job. Don't forget to trim the bushes and landscape often. Unkept and neglected premises only ruin the reputation of your business.
Conclusion
Taking care of the curb appeal of your business isn't an additional expense. It shows that you care about your company or shop, which can be interpreted as care for your customers or clients as well. So, invest in that landscape, arrange the parking, wash the windows, and paint the facade to boost the curb appeal and your business.

Comments
No comments made yet. Be the first to submit a comment
By accepting you will be accessing a service provided by a third-party external to https://style-review.com/