SPY Voice Recorder | Anglink Digital Voice Recorder
Hot

editor
March 21, 2017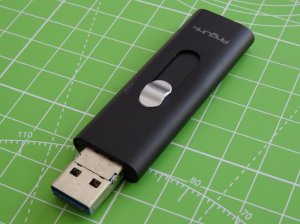 Digital voice recorders can be very useful but it isn't until you start to use them that you realise just how good they are. The functionality that means this can be used for spying is because 
It is compact
It starts when it detects voice
It can work from inside a jacket pocket or bag
I will be putting this stuff to the test with Anglinks updated Digital Voice Recorder.
Create Your Own Podcast!
There is now just a single button and this is the main improvment over the old unit. It also looks a lot better - it is also smaller. Otherwise it is a different product really.
So take a look at my reviews below I will keep adding reviews as I get experienced with the recorder. 
Initially what stands out is that it is an attractive size and look, it resembles a flash drive in fact. It has 8GB of memory that is accesed by normal USB or micro USB port. Handily as you can see in the photos the standard USB end flips like a TRANSFORMER in a micro usb end! Pretty cool - so it has some X Factor with the geeks.

Audio clarity test - Audio Test 1

Editor review
Ergonomically being let down as you the sleeve operation makes it slightly less simple to just insert the USB end in - the sleeve wants to move instead unless you prevent that with a small pressure. So its no big deal. Also on UX it doesnt really show you that it is recording. But I suspect that when you get the hang of it seeing the 5 blue flashes tells you to have faith. So the problem more is knowing that is it switched off.
I like the sound quality and the wav files are very good quality. I will write a longer term review so come back here by subscribing to this review if you want to see how it goes.
Was this review helpful to you?
User reviews
There are no user reviews for this listing.