New Cornerstone Razor Review (Mk2) | Shaving a Beard Trimmer
Hot

editor
May 04, 2017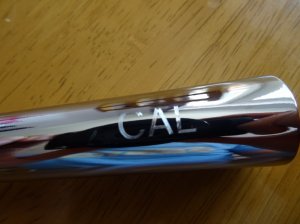 In this review I look at shaving my beard off using clippers and then the all new mark 2 CORNERSTONE SHAVING SYSTEM - HURAH!
Some stylish macro shots and close-up videoblogging of the event as it progresses!


Editor review
I have now road tested this razor and shaving system over a good period as that's the only way to know what is good bad and ugly! I can't wait to say that the biggest advantage and why I love this razor is that it doesn't clog. I have a thick stubble and this has always been the problem bar none for me where I spend more time unclogging the shaver than actually shaving. With this new cornerstone razor I just rinse and go again...it makes the chore faster and much more fun. Let's hear it for OLLY! THANK YOU..just don't get why the previous incumbents didn't work that out. Some feel the razor is hard to grip- I disagree. Sure there is no rubber but do you really need a rubber grip? I have not noticed this issue. Hope to see what you think below.

Good Points
It doesn't CLOG!
You get a system to get delivered blades and supplies when you need them saving you time.
The blades are sharp and tough and don't blunt easily.
The razor is nice to hold and ergonomic.
Excellent info on how to shave in the box.
Shaving system includes a pre scrub gel and after care..you sexy man beast.

Bad Points
For women shaving their legs it has a too narrow blade so takes longer to shave.
I guess you might miss shopping for these items and sundries as you try to avoid the actual reason you are at the supermarket...
The engraving can be just 3 characters
Some find it hard to hold (not me)
I feel a bit guilty if I don't use the pre scrub..it smells lovely and woody.

Was this review helpful to you?
User reviews
There are no user reviews for this listing.