Pink "Just Like Fire"
Hot

sanchiaclaus
June 09, 2016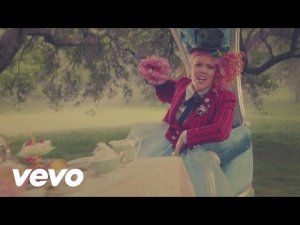 Another very clever video from Pink, showing her eccentric yet intelligent take on life!
This is such a catchy tune and having just seen the video I can say it actually compliments the song.  Sometimes you here a song and the video makes no sense, but I loved this one.  It is colourful, crazy and will leave you humming the tune for a while after.  Enjoy!
Editor review
Just sayin the straight jacket suits PINK ! A very good music video in the set design costumes and story line. She is a great artist and a real artist as well. It's quite a good track but doesnt blow my socks off so it's needing the video for my replay.
Was this review helpful to you?
User reviews
There are no user reviews for this listing.