KYGO Firestone
Hot

admin
July 02, 2015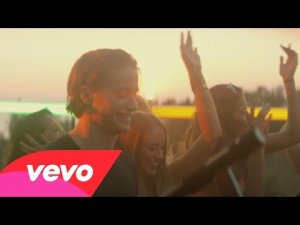 A very catchy fun track, expect to hear these everywhere its so popular right now.


Editor review
The main protagonists in this video make it for me. I hope his hair gets back in fashion because this style just grows out like this on me and is low maintenance - so if it gets cool I can be trendy without my undercut every 4 weeks (costing me a fortune)
She has a kind of mila kunis look very clever. I do like the story line and colour applied to the scenes. And of course this is an easy sell to this amazingly interesting sound. Its popular and I know he's raking it in good because the sound will get a little samey after a bit. But thanks for bringing the sunshine and love.

For a more evergreen sound then find my next eric prydz video review GENERATE.
Was this review helpful to you?
User reviews
There are no user reviews for this listing.