The 2014 BMW M6 Gran Coupe - You can do this DIY car review too !
Hot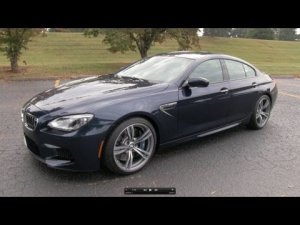 Why not promote and review yours ?
If you are more than a car enthusiast then consider to contact your car dealerships about promoting their business while 'lending' you a vehicle. You may be suprised at how easy it is ! They want to get their car and dealership out there for one very good reason, Selling Cars !
This is a great example video of how it works. You might have to start smaller than the M6 unless you have a great trust already built up. You may be the dealership yourself !
User reviews
There are no user reviews for this listing.