Be it online shopping or a retail outlet, there is a wide range of skirts available but only a few compliments your frame.
Discounted or Skirts on Sale 
Bloom Skirt by Ted Baker (SALE)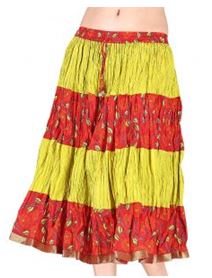 Pick a skirt according to your body type and experience a dramatic boost in your confidence. It is essential to pick a skirt keeping in mind the shape and structure of your body. Here are a few hottest skirt styles that are in trend. Pick a style that suits you.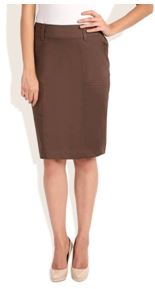 Pencil skirt
A pencil skirt fits your body perfectly. Pencil skirts are ideal for petite women. Women who have an hourglass figure can go for a pencil skirt as it accentuates their curves. It can be worn on both casual and formal outings. Women with a bulging belly must avoid wearing a pencil skirt at all costs.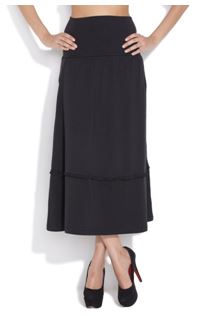 Maxi skirt
Maxi skirt or long skirt ends right at the ankle. It is perfect for taller women. Women who wish to flaunt their legs must not go for maxi skirts. Go for a plain top and team it up with a printed maxi skirt for the perfect fusion look.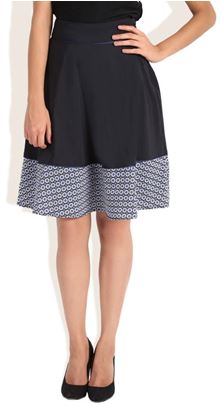 A-line skirt
A line skirts are basically A shaped skirts that are tight at the waist and gradually widen up. If you are skinny, you can go for an A-line skirt as it makes you look curvaceous.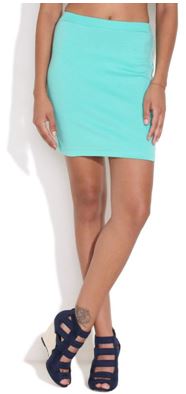 Mini skirt
A mini skirt ends up a little above the knees. Mini skirts are ideal for petite women. Avoid wearing a mini skirt if you have excessive flab on your thighs.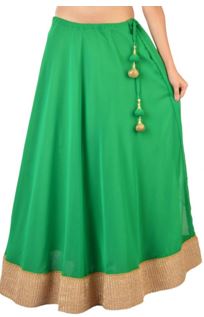 Broomstick skirts
Broomstick skirts are extremely long and almost kiss the floor. They are available in a huge variety of fabrics and traditional prints. You can go for a broomstick skirt this Navratri. Go for a plain broomstick skirt with heavy borders as they give the perfect festive look. You can team it up with your favourite tops, kurti and t shirts online .