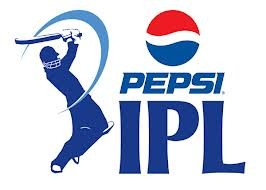 IPL Mania: Priyanka Chopra For The Pepsico Ad For The IPL 6 In A Desi Avatar
The opening of the IPL sixth season was on 3rd April 2013 when players were auctioned. Sony Six, has broadcast the IPL6. On offer were 108 players 37 cricket players got sold for US$ 11.87 million. In Kolkata, at the Salt Lake Stadium, on 2nd April 2013 a spectacular opening ceremony was held. The first as well as the final match will be played at Eden Garden's, Kolkata. The IPL matches are on from 3rd April 2013 up to 26th May 2013. The title sponsor is PepsiCo while the defending champions are Kolkata Knight Riders who had defeated Chennai Super Kings and won the 2012 IPL season.
For the Pepsi Cola brand, this IPL 2013, Priyanka Chopra got into a desi avatar. She proved to be a great entertainer with her right timing and spontaneity in comedy displaying a naughty mood for a tongue in cheek advertisement for IPL. She successfully impersonated all the trickster spiritual gurus and godmen. At the drop of a hat, she became a bumbling Godwoman from a confident actress. Everyone was delighted to see Priyanka Chopra during the making of the ad. In the ad, she prays for Chennai Super Kings, her team, as a spiritual guru.
She is offered a bribe for changing loyalties by cricketer, Chris Gayle, who acts as a priest in the ad. In a very funny way in her gaudy avatar, she agrees to change her loyalties immediately. A la Bappi Lahiri, she wears flashes jewelry and sports a huge vermillion spot on her forehead and a Manish Malhotra designed loud saree to complete her spiritual look. Her face is caked with layers and layers of makeup. People have been asked to give in their comments on whether comedy can be chosen by Pee Cee. Seeing her in the ad makes everyone feel that these days, she is in a naughty mood. Priyanka Chopra says that even if she has played various characters in her films till now, she is yet to play the role of a spiritual diva.
The IPL is a Twenty20 cricket Championship in which 9 teams from the world of cricket has been participating currently. Twenty20 cricket is played in a shorter format. As far as Twenty20 cricket is concerned, the IPL is considered to be the biggest event in the world. The game consists of 20 cricket players. An altercation between the Indian Cricket League and the BCCI which was established in 2007 led to the beginning of IPL. The event is being broadcast on YouTube, live from the year 2010.