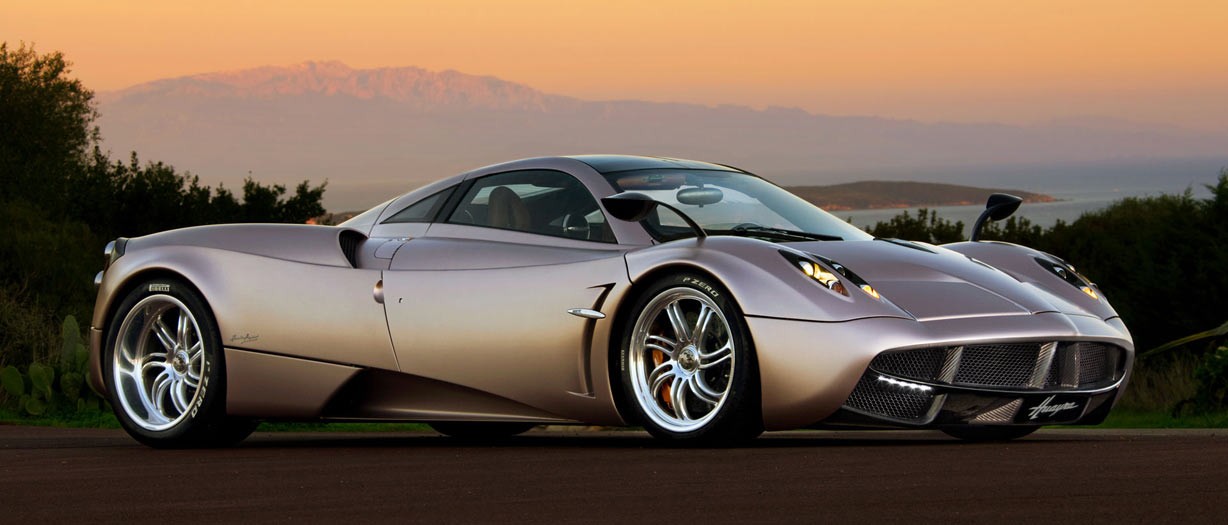 Stylish Cars
Ok so I wanted to do a blog about stylish/Super car's and what the definition might actually be. I would imagine the majority of people think of Zonda, or Bugatti and Ferrari when you mention the term Stylish/Super cars. They wouldn't be wrong as most of these vehicles would be described as "Sexy", and faster than a thousand Gazelles. However I disagree with the stereotype, I want to talk about the possibility of a Transit van being "Sexy", and I want to discuss my Fiat Punto being classed as a "super car".
Most car enthusiasts will define super car as a very powerful, fast and sleek vehicle that's price should be out of this world. The automobile should be of a rare variety and should only be in the possession of the elite classes of society. Lamborghini, Zonda, Ferrari, Bugatti, and McLaren are amongst the biggest manufacturers of high end sports vehicles. Most makes and models under these brands tend to have over 500BHP, and are fitted with American or Japanese racing parts.
I would probably say that my personal favourite of all high end models would be Pagani Zonda. A stunning piece of Italian craftsmanship. Sporting a V12 engine, a 6 speed gearbox with over 400BHP. I remember first seeing this model when first playing one of the Gran Turismo games on the Playstation. I was very young at the time, but thinking how beautiful the body was, and wondering whether the high pitch growl it made in the game was the same as real life. I loved how low to the ground Zonda was, and thinking you could probably flip another car if you drove into it at speed.
Alternative Automotive Style At the 2017 Shanghai Motorshow
But I digress; let's talk about the possibilities of a hatchback being stylist, or a Mercedes Sprinter being classed as sexy. What if we took the latest Ford Transit LWB model, painted it metallic black, placed 20 inch chrome rims in the wheels and rammed a speaker the size of a Smart car in the back of it? Would you now consider it to be stylish? A high end, sought after classy vehicle, to be embraced by directors of companies and celebrities? Could we extend the Bonnet of my little blue Punto and fit a V8 turbo charged engine? Maybe even add sports steering and suspension? Would this now be classed a super car? The truth is, probably not.