The Cannes film festival is one of the most anticipated and glam events in the awards calendar. The films seem to take a back-seat and everyone simply cannot wait to delight and gasp at what some of the celebs decide to throw on their backs, and this year has not been a disappointment so far!
Below I've added some of the best and worst looks to adorn this years red carpet, but there were so many I could only pick a few.
The Best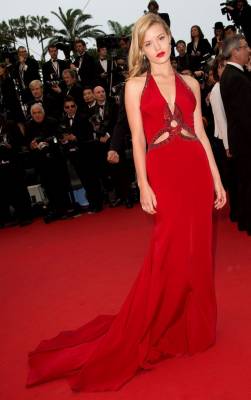 Georgia May Jagger, youngest daughter of Mick and Jerry Hall, looks stunning, but sullen in this gorgeous scarlet gown.