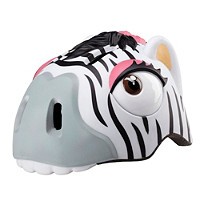 If you are a cyclist, then you will understand the importance of wearing a helmet. They aren't made for fun, they are made for safety. Fun can be incorporated of course, but the point is that they are designed and created for a reason, which should be taken seriously as they can save lives. Most people who cycle today do wear helmets. If you are new to the scene and wondering what the options are and whether you should be looking at the cheaper or more expensive ones, then you can benefits from knowing a few things.
Utilising the web in your search is a must today. You can see clearly what your options are, see what prices are on offer, and search a massive range of products at your leisure. The web gives you the chance to be smart whilst finding an affordable option in a style that suits you. Choosing a helmet involves choosing one that is safe, the right fit, the right price, and of course a design that you like. Prices can be really high, but the reality is that the cheaper options are usually the more beneficial in terms of safety. The expense comes from more detail in design in aspects like comfort and keeping your head cool.
Traditional helmets are the most commonly seen helmets. They come is a great variety of designs, colours, and have a number of vents. Most helmets should be fine in terms of safety, but finding a supplier that has customer reviews and that specialised in cycling equipment gives that little extra piece of mind. Traditional cycling helmetscycling helmets are used by keen cyclists, those cycling to work, and those cycling for fun.
There are road cycling helmets too, which are exactly what you expect; they are designed specifically for road cyclists. These are designed to be lighter and more minimalist, but traditional helmets are suitable for the road as well so this might come down to a design choice depending on how often you plan to cycle.
When you buy your cycling helmets from a specialist in the industry you can rest assured that you are buying quality. A helmet is only useful if it fits properly and you can make sure of this by ticking off a few points. A good fit is important for comfort and the best protection. When you receive your helmet you can try it on. It should fit approx. halfway down your forehead. The helmet should also cover most of your head at the back if not all. The helmet strap should be tight, but not uncomfortable, under your chin and you should notice v shapes around your ears.