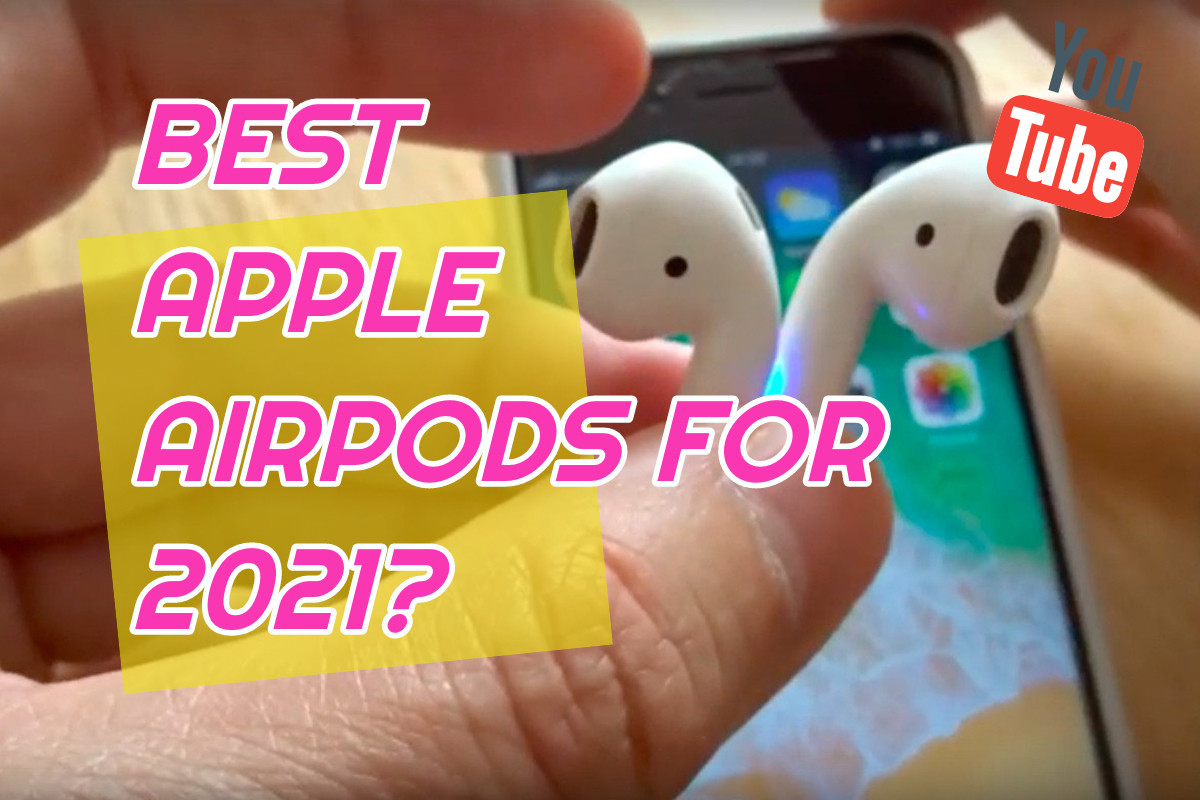 Editor's Note March 2021
ANC (Active Noise Cancellation) is the latest addition along with sensor improvements in the better chipsets. Buy the best you can afford if you trust the vendor! As always don't expect the same performance as from originals. These are clones and you need to scale down expectations accordingly. However now since 2019 they are much much better and you should get quality product but don't spend less than 30 dollars.
Best Airpod Pro Clone 2021
Since the last quarter of 2019 Apple AirPod Pro was cloned. The first version was clearly a little rough around the edges with i200 Insides. There is nothing wrong with the i200 and they are still excellent especially if you get the better chipsets. Now in Jan 2020 look out for GPS and Renaming as the new functions. These functions have been ported to the Air Pod Pro Clones. So really all that is new is the product shell. The V1 came with just one rubber insert so you can't get the choice you get with originals. This is pretty important and look for these in the V2. Also prices have dropped to sane levels now supplier competition is leveling things out. We didn't bother to go for the V1 waiting for the V2 now and will update you with a video review.
We recommend you check out ShopStyleReview for your best clones. You will get good support check them on trustpilot and comeback in the event things go wrong. They also send out the best current models to make you very happy. And they don't charge a fortune either. It's great value.

Editor's Note October 2019
The real i200 TWS are still the best performing Airpods and no new evidence exists to us at least right now that you should look further. The fake i200's are probably now best to go for instead of the i80 TWS if your looking for a middle pair. We haven't really reviewed a true budget model as they only make sense for kids. The i200 fakes (non ear sensors) are that bit better than the i80's and are now not far in cost. Please let us know your thoughts on what pair you have or have tried. As always it's pretty hard to find consistency of sources as vendors keep getting listings removed if you find a good supplier.


i200 fake or regular? Which is best?
After a lot of discussion with people who go tthe fake i200 TWS (those sold on ebay and any without ear sensors) the following is very common!
Some users report constant disconnection which is actually something else. Please note that if like me you find them not a perfect fit you will without thought feel them move out- about to drop! Of course you go apply pressure and push them back in. This registers a touch with the fakes which have a lot more sensitivity than the i200 non fakes. That touch leads to a tap control pausing the play. It's not disconnected but feels like it! So just check that.
That issue I feel is the main reason I prefer the normal i200 TWS. The tap touch control is not so sensitive and you can push them in without this issue. One thing the i200 with ear sensors have as an issue is that the sensors are affected by wind and if for example you cycle wind rushes past and plays havoc shutting off play!
So there you go neither is perfect and I would say this may also be for the Apple airpod clones v2!!!