This spring / summer season is nearly upon us and many designer labels are offering their latest collections for the coming months. With the warmer weather comes lighter and brighter pieces for us all to add to our wardrobes, particular children's clothing collections. These are usually full of colour and vibrancy during the summer season.
One designer label that does just that is Joules kids clothing. This high end label is one of the most popular names within the children's fashion industry. Their latest collections feature some great pieces which would look perfect on your little ones this spring / summer season. If you are searching for some new additions to add to your kid's wardrobe, browse their current range here for some inspiration.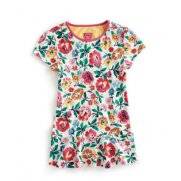 This Joules girls dress is perfect for the warmer weather. Wear with a cute denim jacket and some sandals and your little girl will look adorable for the spring and the summer.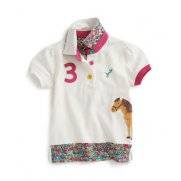 If your little one is an animal lover, then she will love wearing this polo shirt from the Joules brand. The top features a cute horse and a floral design that will work with any youngster's wardrobe.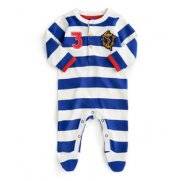 This baby grow from the Joules latest collection is ideal for your little boy. If your baby needs a wardrobe update, then why not choose this blue and white stripe all in one from the current Joules kids clothing range.

This multicoloured stripe polo shirt is perfect for adding some extra colour to your youngster's wardrobe. Team with a pair of denim shorts for the ideal summer outfit for your little boy.