1 minute reading time
(104 words)
HP Envy Sleekbook 6-1126sa £500 laptop to go for ?
I keep my eyes on this 'budget' group of laptops the sub £500 crowd and wanted to say if your looking for one and NOT gaming then this could be for you.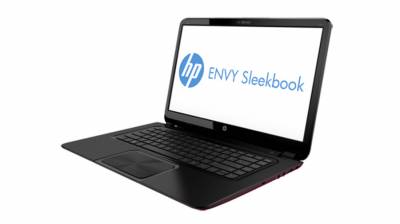 The only performance woes are mostly in the standard hard drive and the CPU, otherwise this laptoop rates for style and functionality at a good price.
As always the critical question to ask when buying a laptop is
WILL YOU REALLY BE GAMING (SERIOUSLY) ON IT ? - this is a great question to ask as it can slash the required budget in half !
Take a look at what techradar say http://www.techradar.com/reviews/pc-mac/laptops-portable-pcs/laptops-and-netbooks/hp-envy-6-1091847/review
Related Posts