3 minutes reading time
(590 words)
Guide to Help You Select the Best Synthetic Grass In 2020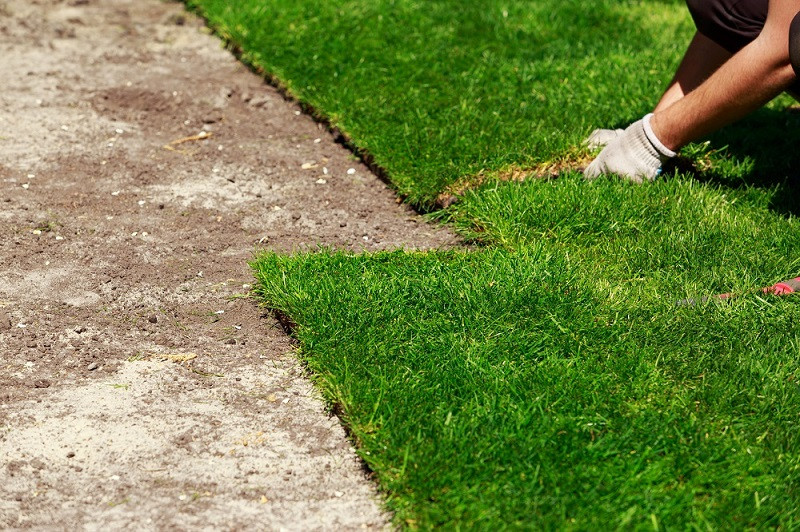 Everyone knows that it is really very difficult to maintain natural grass all year around. Trimming it from time to time and cleaning takes time, and watering is a daunting task. Not everyone is up for this challenge, especially if they are leading a busy working lifestyle. The only alternative to keep your backyard green and life is by giving synthetic grass a chance. Once installed, you are covered for good. There is no need to trim those ends and these greens looking synthetic grasses are low in maintenance.

With more people heading toward the synthetic grass, it becomes really difficult to actually get hands on the best center. Everyone claims to be the best. However, this positive guide will help you to invest money in the best quality artificial grass, designed to last for a long time.
Check out the varieties first:
What most people are not aware of is that artificial grass is now available in various varieties. Much like the real one, the artificial turf or synthetic grass comes in different options, and each one has its own look. Other than checking out the aesthetics, each variety has its own inherent property too.
Some of these synthetic turfs are denser when compared to the rest, and others will have a darker shade than most. Then you have some other varieties, which feel and look more like the real thing than the rest.
So, take your time and start looking at these different varieties and know which one suits your property the most. Some synthetic grass or turfs are made purposely for pets and kids. Then for golf lovers, there are separate synthetic options available.
No matter whatever option or preference you have, reputed centers got your back. They are here to offer you a wide range of varieties, engineered to match specified applications in the best possible manner.
Pile height is another point to cover:
The right pile height of synthetic grass is your individual taste. For those who love that freshly cut grass look, they can aim for any height from 25 mm to 30 mm. In case you are looking for that extreme natural looking one, then you can choose anyone going between 30 and 38mm.
Anything longer than this measurement, the fibers will start to lie flat under its own weight and won't be able to stand erect. So, shorter piles are sometimes targeted to be harder wearing.
Some surveys have clearly indicated that shorter pile heights of the synthetic the grass will always perform way better than the longer ones in the long run. So, the manufacturers are currently using polyethylene or polypropylene for manufacturing these options.
But, when it comes to the nylon artificial turf, you will not notice any difference between the 25mm and the 35mm pile height, when it comes to performance level. It is because of nylon's hard-wearing nature.
Infill and backing options:
At the time of selecting the best synthetic grass, you better check out for the infill types. Most of the time, gravel and sand are used to be a part of the install procedure. There are other options available, as well. The main purpose of the product is to make your lawn look resilient and springy. So, check out all the possible options that the installation companies have in store before the final call.
The last verdict:
Apart from the points mentioned already, don't forget to check the color, maintenance, and pile density of artificial grass too, before taking the final call. Checking out these options can help you to work out on the best product among the lot.
Comments
No comments made yet. Be the first to submit a comment
By accepting you will be accessing a service provided by a third-party external to https://style-review.com/