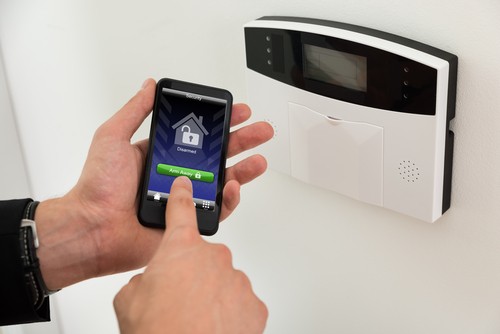 ​As the name itself suggests, you need a security door to protect your family, home, your documents and everything that is valuable. There are different types of materials that are used to make the security doors, and they are durable, and they give you the ultimate value for money. There are options to include the additional layer of a steel or aluminum security door along with your main door, and the meshes and the protective covering on the security door prevents the intruders, as well as the flies and other insects to invade your domestic premise. Also, there are options, where you can customize the design and color of the door according to the décor of your home.
5 important benefits of installing the security doors:
There are multiple benefits of installing a security door in your home and some of these benefits are discussed below:
A security door keeps the intruders away: When you install a security door along with the main door, then the unwanted guests and intruders can be kept away from your home. Most high quality security doors are made of strong materials, and they are much durable when compared to the regular steel or plastic doors. Security doors can also be made of hardwood or engineered wood, and if there is an additional layer of glass along with it, then the security gets doubled. Thieves and robbers will think twice before entering your domestic or commercial premise if you have a strong security door.
A security door can be furnished with dead bolts and advanced locking system for an enhanced sense of security: If you install a high quality security door with a durable frame and a steady structure, then it provides more benefit to your home, but at the same time, it is also cost-effective, as you do not need to invest for many years, for buying another door. Most of the security doors can be furnished with dead bolts, steel and aluminum fasteners and also with advanced digital locking systems, especially when you are not at home. This makes it safer for your family members to live inside the house. The non-removable hinges of the door pin make it easier to safeguard your home and property in a much better manner.
You can save money on your house insurance policy and a security door also adds value to your home:

If you have a well-built security door, then it adds much value to your home, in case you want to resell it. There are also ways in which you can save money for your home insurance, if you have a well-structured security door made of wood, steel or aluminum.
You can get customized options:

If you want to install a steel or iron security door for your home then you can have lots of options for customization, and you can plan the design according to the rest of the décor of your home. There are many door and window makers, and in case you want to install, repair or replace the door, then this can also be done. The color, materials and the texture of the door, along with the locking options can be customized according to your preference and budget.
These doors do not block light and air:

A security door prevents unwanted people's form entering your home but it allows easy circulation of heat and light, along with fresh air into the home.
So now, you can plan to install a security door to retain your privacy and to add value to the overall décor of your home.