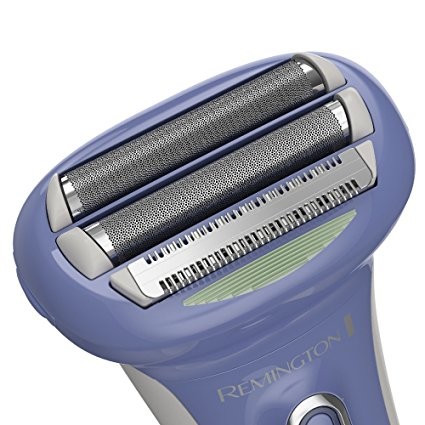 The Remington brand is one of high quality at a cheaper price point. For instance, The Remington Electric Foil Shaver shown here is around $30 dollars on Amazon. It's about at a medium price point, and it's a good product for the price. On Amazon, it received an overall 4 star review based on over 200 customer reviews. This shaver has many features including Smooth Glide Technology. Smooth Glide Technology is an open-blade cutting system that allows the hairs to pass more easily through the foils for a closer shave. In addition, the Remington Electric Foil Shaver also includes an Almond Oil Strip for smoother shaving as well. See below for more features on this shaver.
Read more: Remington WDF5030 Wet & Dry Women's Rechargeable Electric Foil Shaver
Universal because you can sit any laptop on it but particulary matched to the brushed aluminum apple laptops like macbook pro or macbook air. The stand is good because it increase slightly the aount of desk space you have by having space under the laptop but for me I like that it lifts my laptop screen to very much the same level as my secondary monitor. If you are only using this laptop then combining this with a keyboard allows you to have a 'grown up' working setup. Higher monitor and separate keyboard feels much more relaxed. There are secondary benefits that allow a hot running laptop to get more circulation around it. So if your laptop runs hot then don't put anything under the stand.
You can find this here - https://www.amazon.co.uk/dp/B01N5P92BT