Advatages of using electric shavers and razors
The advantages of an electric shave are quickly stated as follows:
Speed- the quickest option to get rid of facial and body hair.
Precise length- you can't leave a length using a wet shave.
Less cuts- while it may be that a dry shave can 'pull' the risk of cutting is zero.
You don't need soaps, gels and new blades (but some razors do dull see the reviews below to see which do better than others).
No clogging wet shaver to deal with.
Some claim that shaving close leads to ingrowing hairs.
We can thank Jacob Schick for advancing the process of the wet shave. You can read about the inventor here who while stationed in a cold army job in Alaska found the process of shaving annoying.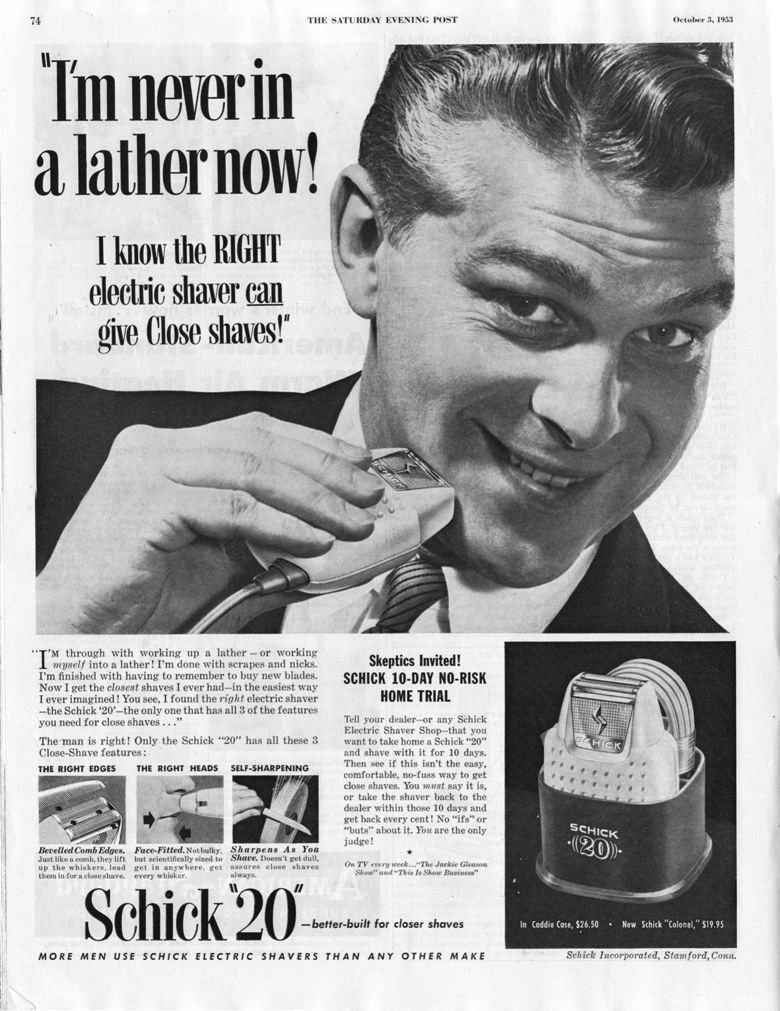 Advatages of wet shaving
With goodies like sweet smelling pre scrub and gels and post shave balms from suppliers like Cornerstone shaving a clean shave feels 'cleaner'. I like to now and again have a close shave with my cornerstone kit. I have tried both the original and mk2 versions and there is no longer an issue with clogging and it is faster.
You will probably do well to incorporate both types of shaving into your life. Do you need a beard trimmer or a clean electric shave? Depending on what you need you will prefer to choose from some of the following electric and normal shavers. Don't forget to get the bush mastered too :P